Mack Trucks
TRADE SHOWS + Events
Trade Shows / Experience / Brand Expression / Design
ROLLING OUT IN A BIG WAY
After a year of retooling the Mack brand, it was time to roll it out to the industry and the public at large — and what better place to make a statement then the Mid-America Trucking Show, the largest highway-focused trucking show on Earth. From gigantic brand banners to video walls to product information kiosks, the new modular booth was designed to tell the new Mack brand and product stories at any scale.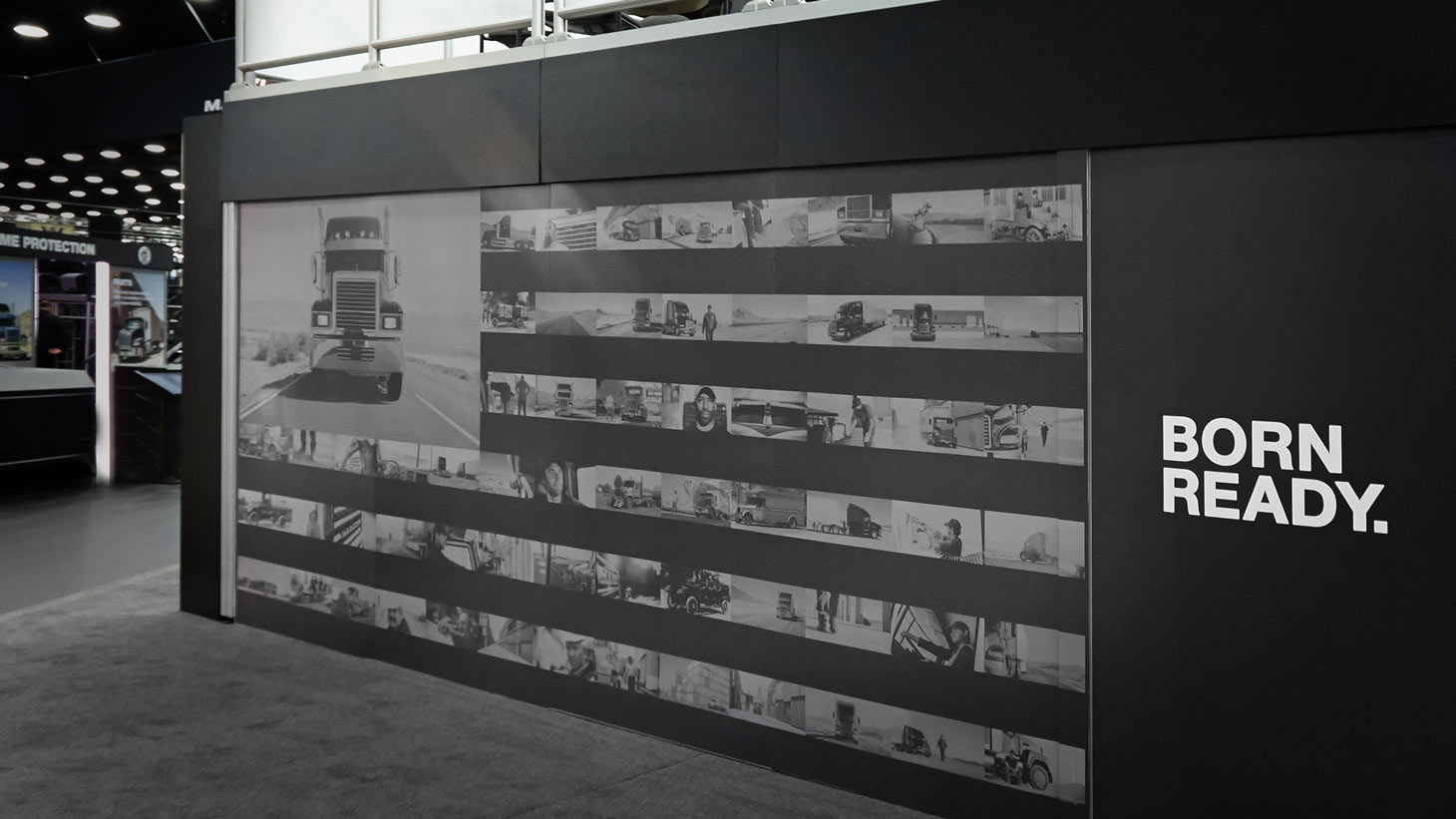 AN EXPERIENCE LIKE NO OTHER
Visitors come to Mack events to see badass trucks, but we enticed them to stick around and invite their friends by providing experiences that were uniquely Mack. Popular country music acts, custom pinstriped and hand lettered hard hats, and free Mack tattoos by Ami James and Chris Garver of Miami Ink — every event was an experience that created excitement and long-lasting memories for fans and converts alike.
Agency: VSA Partners / Photography: Mark Smalling